Who is Dr John Layke?
Dr. John Layke is actually a celebrated plastic surgeon in Beverly Hills, CA. And he specializes in rhinoplasty, eyelid surgery, and facelift procedures using cutting-edge technology that can help you achieve the best possible version of you.
And all of his training has culminated at the Beverly Hills Plastic Surgery Group.

IT'S NO LONGER A SECRET… Dr John Layke
=====================================================
Dr John Layke, is a practicing plastic surgeon with the Beverly Hills Plastic Surgery Group. He received his training at the Long Island Plastic Surgery Group, the largest and oldest private practice group in America. Dr Layke is board certified by the American Board of Surgery and the American Board of Plastic Surgery.
And he grew up in the Midwest where he graduated from Marquette University in Milwaukee, Wisconsin. He attended medical school at Nova Southeastern University in Fort Lauderdale, Florida, where his interest in surgery began.
Also, he trained in General Surgery in Chicago, at the University of Illinois Metropolitan Group Hospitals, where he was awarded the title of Administrative Chief Resident during his final year.
And after receiving the Vijay Maker, MD award for Academic Excellence, he went on to train in Plastic and Reconstructive Surgery at Nassau University Medical Center in New York. It was here that he trained under the prestigious Long Island Plastic Surgical Group – the largest and oldest private practice group in America.
Interestingly, Dr. John Layke is not only an artist but an accomplished surgeon, scientist and author. And Dr. Layke has published several articles in reputable medical and surgical journals.
And he has given oral presentations at National and International Conventions. He is currently an active member of the American Society of Plastic Surgeons.
Dr. Layke has appeared on local news stations such as NBC-LA, as well as national broadcasts like Extra, Home & Family TV, Entertainment Tonight, and The Doctors. He has served as a consultant for 944 Magazine, LA Mom Magazine, Harper's Bazaar, OK Magazine, STAR Magazine, as well as US Weekly.
He is on the Advisory Board for Skineez, an international garment company that infuses medicine into their garments, as well as a company called Neodyne, known for cutting-edge advanced scar therapy from Stanford University.
---
Get Doctor's Advice On Best Way To Loose Weight Without Exercise
---
And Dr. Layke is Double Board-Certified by the American Board of Surgery, as well as the American Board of Plastic Surgery. Review Dr. John Layke's new dedicated site for additional information regarding the doctor and his experience, as well as what procedures he specializes in.
Also, he is Co-Founder of Beverly Hills MD, an internationally known skin care line that blends cutting edge dermal technology and natural skin care ingredients.
And these clinically proven products help replenish essential nutrients and re-claim lost youth from environmental damage.
In fact, Dr John Layke at Beverly Hills surgery Group is a meticulous and superb Surgeon. And he is also a very kind and caring person.
And I have had several procedures performed by him, and he has shown himself as a courteous and compassionate doctor. Dr Layke listens to your concerns, and offers his professional opinion to help achieve your desires. 
CBD CAPSULES,MIRACLE PILLS, FREE SAMPLE BOTTLE
And while the charming Dr. Layke has made appearances on national television broadcasts like ExtraTM  and Entertainment Tonight®, he is not, in fact, another LA performer of any sort. Instead, he plays a different role in Hollywood: that of a double board-certified doctor.
And his day job involves using his brains and deft hands to perform procedures — from rhinoplasties to injectables — on his patients. 
Spotlyte Interview With Dr. Layke
Spotlyte dive deeper into Dr. Layke's life at home, dr john layke wife (he has a wife and three young children!), the aesthetic trends he's seeing among men, and what he believes is the future of skincare.
Spotlyte: What, within your field of work, makes you smile the most? 
Dr. John Layke: Listen, I'm a rhinoplasty guy, so if I can operate on that all day along, I'm the happiest. 
Spotlyte: What's a normal day for you?
JL: If it's a non-operative day, I'll get up and start taking care of the kids. I make them breakfast before work, and then it's a full day of office consultations. I really focus on the neck and above — I'm a rhinoplasty and facelift guy. I'll either do injectables or consultations. If it's an operative day, I get up earlier and head in [to the office] probably for a combined case with my partner.
Spotlyte: Are there any aspects of your job that you find particularly frustrating?
JL: The most challenging part is dealing with a postoperative result that is suboptimal in my eyes. Even if the patient's happy, [doctors] are very critical of our own results, and if you're not, you're not learning. I'll look back at every single one of my results and say, how could I improve that? Then, I move forward and implement those steps. 
Spotlyte: What do you believe is the future of aesthetics?
JL: We are seeing a blend of both noninvasive and invasive technologies. Surgery will always be the mainstay. However, no longer does anyone just do a strict facelift. Now, we call it a composite facelift. We do things that are going to improve the quality of the skin, and then it's maintenance afterwards. 
Spotlyte: Have you noticed any aesthetic trends among your patients?
JL: With this age of social media, younger patients and males are definitely coming in [more]. There's a negative component to [social media] as well: with Facetune® and morphing [facial features] like that, people are unrealistic with the results that they see on Instagram®. 
But, I do see that there's a definite trend in male plastic surgery. Long gone are the days where men can age like fine wines, because now we  [ask], "Why can't we look just as good as our female counterparts?" Also, millennials are starting to realize that maintaining healthy skin is very important.
Spotlyte: What kind of treatments do men usually come to you for?
JL: Injectable wrinkle reducers will always be extremely popular. But liposuction is the number one procedure that's performed. Rhinoplasty is number two. I'm seeing more and more men feel comfortable approaching the subject of [treating] their physical characteristics. It's now more socially acceptable.
Spotlyte: Do you get any injectables yourself?
JL: I do injectable wrinkle reducer and fillers. For injectable wrinkle reducer, I get it in the upper third of the face. So, I do glabellar region [frown lines], forehead [lines], and the sides of the eyes [crow's feet]. 
As far as filler, I always say that [over the years], draw a line [across] the neck, and either above [the line] or below it is going to suffer. If you're in great shape, the face suffers because you lose fat [in the cheeks]. If you're overweight, the face looks great because it's full. I would always rather choose the former. So, where you lose the fat is a great starting place for adding [volume back with] filler. And that's what I did. 
Spotlyte: Do you get any other in-office treatments regularly?
JL: I've done microneedling before, which I think is phenomenal. Now, we have better technology using microneedling and radio frequency. I haven't had time to do it, but I will make time, because I do think that it's extremely important now that I'm approaching my mid-forties and moving into my fifties.
Spotlyte: Tell me about your own skincare routine. What products do you use?
JL: I developed a skincare line called Beverly Hills MD in 2013 with my partner. I'm fairly regimented with my routine and I use all of our own products.
And I use a product with a high vitamin C concentrate and then some serums with actives that improve the quality of the skin and also brighten it. I use a good moisturizer and sunscreen religiously.
Occasionally during the week, I'll use an exfoliant. Every now and then, I will use acid peel pads with a peptide neutralizing milk that essentially help with cellular turnover. 
DR John LAYKE 

Beverly Hills MD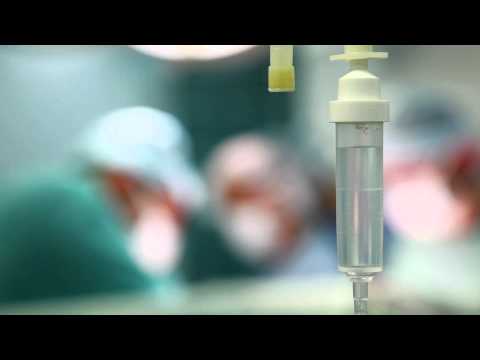 Spotlyte: Backtracking a little, you mentioned that people who work out a lot tend to lose fat in their faces and that this has happened to you. Are you a fitness person? 
JL: Yes, I'm training three times a week. I'm usually up by 5:30 a.m. and go work out at 6:00 a.m. I have three children under the age of three. So, I would like to be as healthy as I can so I can enjoy them growing up. It's very important. My wife's also a very healthy, fit person, so we're trying to maintain [our bodies].
Spotlyte: What would you recommend to people who are also super fit and have noticed that they're losing volume in their face?
JL: Everybody automatically moves towards [adding] volume [with filler] first, which I think is [effective], but what we often forget about is the importance of the skin itself.
So, the better you treat your skin, the [better] you will look regardless of the volume underneath. The [added] volume becomes icing on the cake.