Warren Bufett Explains His Single Secret To Success and Science Backs Up His Claim
Warren Bufett
Warren Edward Buffett is an American business magnate, investor, and philanthropist. Buffett serves as the chairman and CEO of Berkshire Hathaway.
Warren Buffett attributed many of his great money decisions to his voracious reading habit. He says he starts every morning by poring over several newspapers and estimates he spends as much as 80 percent of his day reading.
The CEO of Berkshire Hathaway, when asked once about the key to success, pointed to a stack of books and said, "Read 500 pages like this every day. That's how knowledge works.
Warren Buffett's Top 10 Rules For Success (@WarrenBuffett)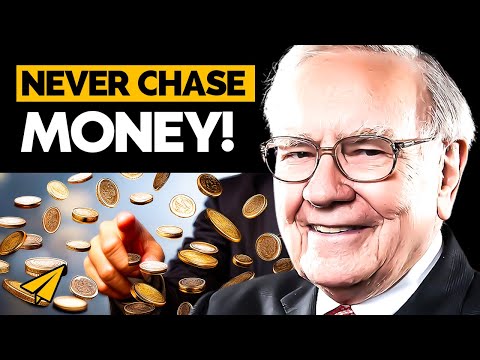 It builds up, like compound interest. All of you can do it, but I guarantee not many of you will do it."
"I read and think," Buffett once said. "So I do more reading and thinking, and make less impulse decisions than most people in business. I do it because I like this kind of life."
warren buffett education
Warren graduated with a Bachelor of Science degree from the University of Nebraska, Lincoln, after which he applied to Harvard Business School. After being rejected by Harvard, Warren matriculated at Columbia Business School, where he graduated in 1951 with a Master of Science in Economics. 
Turns out, science shows that a Warren Bufett-inspired reading habit could benefit you in several ways.

You're more likely to be rich
Self-made millionaire Steve Siebold interviewed 1,200 of the world's wealthiest people to find out what traits they shared. One trait nearly all of them had in common? They read everything from self-improvement books to autobiographies.
Next time you reach for the remote, you might want to reconsider.
Author Tom Corley spent five years studying the daily activities of 233 rich people and 128 poor people, which he wrote about in "Rich Habits: The Daily Success Habits Of Wealthy Individuals." He found that 67 percent of rich people limited TV time to one hour or less per day, compared to only 23 percent of poor people.
You're more likely to be smart
The advice you receive as a kid from your parents, to read because "it makes you smarter," is indeed supported by psychology and neuroscience research.
"If 'smarter' means having a larger vocabulary and more world knowledge […] then reading may well make people smarter," psychologist Keith Stanovich writes in the U.S. National Library of Medicine National Institutes of Health.
He adds that the data supports this finding "time and again."
In separate research, brain scans of college students after reading a thriller showed increased activity in the areas of the brain related to language comprehension and sensation.
You're more likely to be emotionally intelligent
If you love a good novel, science has some great news.
You're more likely to stay mentally sharp – 

Warren Bufett
Making reading a life-long hobby could increase your overall well-being, especially down the line.
Research published in the Journal of American Academy of Neurology  finds that people who engage in mentally stimulating activities like reading experience slower memory decline than those who do not.
Warren Buffett Net Worth
By the time Buffett was 15, he already had a net worth of about $6,000. According to the latest Forbes count, the so-called Oracle of Omaha is currently tipping the wealth scales at $73.1 billion.Jan 6, 2017