Ten Entrepreneurs Who Became Wealthy During Recession.
Entrepreneurs
It's usually easy to lose hope during recession because the economy's in a slump. There are massive jobs loss, businesses and companies close their doors and budgets get tight, to succeed will seems unattainable. However, there's often room for growth and new opportunities even in economic downturns especially when you have entrepreneurship ideas.
In October 1929 there was chaos and panic across Wall Street because of recession. There was also failure in the banking industry all across the nation which usher in a period of cost-cutting in U.S. The amazing thing is that in the midst of the recession, not less than seven billion-dollar families, whose worth is about $31.9 billion, build their businesses that stared during the Great Depression. During this period an estimated 15 million Americans were out of jobs because of lack of entrepreneur characteristics, yet these families pouring their energy into businesses which started small and are now household names.
Entrepreneurship Definition
The willingness and capacity to develop, manage and organize a business concern along with any of its risks with a view to make a profit. 
Below are 10 entrepreneurs that all turned a recession into a blessing, and earned their wealth in the face of obstacles and there by become famous entrepreneurs.
1. Charles Darrow (1889-1967)

Charles Darrow himself was a victim of the Great Depression. He lost his job in 1929. Charles was one of the entrepreneurs that use the recession period to develop a little idea of his that wasn't taken too seriously then. However, the little idea can now be found in almost every American home in the country. Guess what? do you have any idea what it is? It's the game called Monopoly. The game sold 20,000 units in a year, and Darrow was suddenly the world's first millionaire game designer.-monopoly board game.

2. Sir John Templeton (1912-2008) 
John Templeton was not one to be taken lightly, was a child in an impoverished Tennessean family. Despite his hardly advantageous upbringing, he managed to attend Yale University on a scholarship and then graduated at the top of his class, then went on to Oxford as a Rhodes Scholar, where he earned a master's degree. He then headed to the States to work for a firm which would later help form what is now known as Merrill Lynch.
Why Entrepreneurship Thrives During a Recession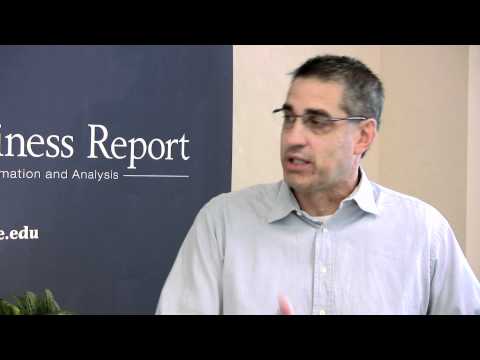 During the Great Depression, Templeton formed Templeton, Dobbrow & Vance, which quickly grew to a worth of more than $300 million there by becoming one of the entrepreneurs that turn recession around  . The organization eventually became Templeton Damroth and Sir Templeton sold his shares and left the business a wealthy man in 1962.
Quote: "Diversify your investments." – Sir John Templeton
3. Warren Buffet (1930)
One of America's and the world's wealthiest men, Warren Buffet is considered by some to be a financial genius. He owns large pieces of Goldman Sachs, Swiss Re and Dow Chemical and is a master of buying and selling. In fact, much of his stock prowess comes from a motto he refers to as the acting of being fearful when others are greedy and being greedy when others are fearful.
Quote: "Rule No.1: Never lose money. Rule No.2: Never forget rule No.1." – Warren Bufett
4. J. Paul Getty (1892-1972)
While it may have seemed massive then (and now, as well), when J. Paul Getty received his inheritance of $500,000 in 1930, it still wasn't an incredibly wealthy amount of money. That is, it wasn't until Getty got his hands on it. After receiving his inheritance, he bought out all the oil stocks he could get his hands on, when they were at their lowest during the Depression. When they went up again, he was suddenly a billionaire and the founder of a massive oil conglomerate.
Quote: "I buy when other people are selling." – J. Paul Getty

5. Michael J. Cullen (1884 – 1936)

Michael J. Cullen's ingenuity and smarts play a role in most people's lives nearly every day, or at least once a week. Cullen was an executive at Kroger Grocery & Bakery Co., but then quit his job in 1930, right when the country's economic stability was the shakiest it'd ever been. However, Cullen had the right idea. He wanted to create the grocery store of the future, one that would coincide with the newest technological advancements, such as family automobiles and refrigerators. As he created these new supermarkets designed for the suburban housewife, able to accommodate parked cars and serve shoppers who had their own refrigerators at home, Cullen discovered he had struck pure gold. Within two years, his new stores were making more than $6 million, or about $75 million in today's dollars.
6. John Paulson (1955) 
Unlike most on this list, John Paulson didn't combat the Great Depression, but rather the more modern economic downturns. Born in 1955 and founder of Paulson & Co. in 1994, he's known to have made what is called one of the biggest fortunes in Wall Street history. While he worked almost unknown in finance until 2007, he then used some credit default swaps to bet against the U.S. subprime mortgage lending market, a scheme which made him big bucks. His net worth? Around $11.4 billion.
Quote: "Fear-driven periods in the past have been used as buying opportunities for savvy investors." – John Paulson

7. Jamie Dimon (1956)

The credit crisis was Jamie Dimon's friend, when he used the economic downturn to make JP Morgan tons of funds. During the economic downturn, he managed to purchase Bear Stearns and Washington Mutual for a tiny fraction of their original worth, after they were brought low by the collapse of the housing market. Doing so ended up with JP Morgan almost tripling in worth, making its shareholders and high-level executives extremely happy, all thanks to Dimon.
Quote: "Companies that build scale for the benefit of their customers and shareholders more often succeed over time." – Jamie Dimon
8. Sam Walton (1918-1992)
Everyone knows Sam Walton, the founder of Wal-Mart. A survivor of the Great Depression and World War II veteran, Walton started his own star at 26 and did so well that he soon opened a second. After three years of work, he was selling around $225,00, and then later opened the first Wal-Mart. With store after store opening around the world, Walton died in 1992 with annual sales of $50 billion, almost 400,000 employees and almost 2,000 stores.
Quote: "There is only one boss. The customer. And he can fire everybody in the company from the chairman on down, simply by spending his money somewhere else." – Sam Walton

9. Sheldon Adelson (1933)
An immigrant's son, Sheldon Adelson grew up in Boston as a poor Ukrainian. He started out selling toiletry kits to motels, then dropped out of New York's City College, where he was studying corporate finance and real estate. He then joined the army, then later became a financial consultant. It was there that he made it big, as he learned to mentor companies in the selling of Wall Street ownership. There he became a millionaire and amassed a personal wealth of $24.9 billion.
Quote: "I look at every business and ask, How long can this last? How can I identify the status quo and change it?" – Sheldon Addison
10. Konosuke Matsushita (1894-1989)

With no formal education of any kind, things did not look bright for Konosuke Matsushita. Rising from a poor family, he started out at the bottom at Osaka Electric Light Company, but quickly took a liking to the field, where he built a new kind of light socket off the job. When his superiors didn't love his new invention as much as he did, he took to the road, creating his own company. While it was slow starting, that company eventually became Panasonic, which made him to be one of the successful entrepreneurs.
Quote: "An enterprise will grow in accordance with the amount of effort you plow into it." – Konosuke Matsushita